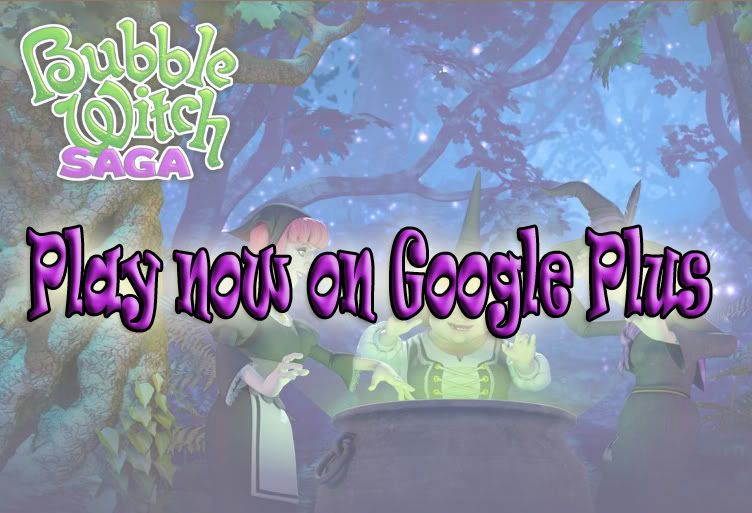 Bubble Witch Saga is a challenging bubble popping game with multiple levels and increasing difficulty.
The object of the game is to clear nine holes in the row of bubbles along the top of the board (or Ceiling).
To do this, you must shoot groups of two or more bubbles of the same color making a three or more ball combination.
Aim with your mouse and shoot with the left mouse button.
The bubbles you use to shoot are stored in the cauldron at the bottom of the board.
You can see two bubbles in the cauldron and you can switch between the two bubbles using your space bar.
As you burst the bubbles, spiders will appear at the bottom above the cauldrons. When bubbles drop onto these spiders they score more points. Your score will increase if you drop your bubbles onto yellow or green spiders.
You must score a minimum number of points AND drop the Ceiling to pass each level and move on to the next.
Stars are awarded according to the number of points you score.
The points you need for each level can be found by passing your pointer over the stars at the beginning of each level. You need at least one star to complete each level.
At the end of the game, any bubbles left in the cauldron will be expelled and continue to score points. BUT, you can only get half the number of bubbles left, up to a a MAXIMUM of 15, so there is no point in keeping more than 30 in the cauldron. Use any spares to hit small groups of bubbles to get increase your spiders.